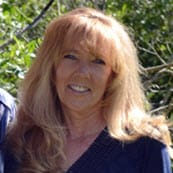 Ms. Browner is the mother of a middle school student at Colorado Connections Academy. She was looking for an alternative for her daughter to get the individual attention and support she needed to succeed in her learning environment. Ms. Browner's story is below:
"I learned about Connections Academy from a television advertisement. Three years later, one of the Teachers at my child's brick and mortar school was enrolling her child with Connections Academy that same year that we were considering other options regarding school choices. I have since met other teachers who have their own children enrolled in Connections Academy while currently teaching at brick and mortar schools. This alone speaks volumes to me!
My student went to a brick and mortar school her first three school years before switching to Connections Academy at Mapleton. I wanted the best for my child as a student, which in the end has worked out so well for her with Colorado Connections Academy. I love her curriculum; how it shows her so many ways of doing something, and allowing her to choose what works best for her. Most importantly, we have more freedom in adjusting her lessons with time and presentation than she would otherwise not have in a brick and mortar setting.

"I wanted to personally make sure that my child was learning everything she possibly could."

— Stephanie
With ColoCA, I can enjoy the benefits of the public school, and the benefits of having the teacher as close as my fingertips at any time I need or want that support. We were fortunate to also have an awesome teacher to care about my child's progress.
At ColoCA, she has the best of both worlds with so many positive social experiences. She can go on a vast amount of field trips offered, limited only by our personal schedule, discover so many interesting places, and enjoy all the benefits of spending enjoyable time with her classmates. She doesn't just survive the school experience anymore; she succeeds with learning every day!
It absolutely cannot be overstated: my student is in the very best learning situation for her. I have every confidence that she will have a productive, broad based learning experience, in combination with an abundance of varied, stimulating and enriching social experiences. I offer my highest recommendation for Connections Academy at Mapleton!"