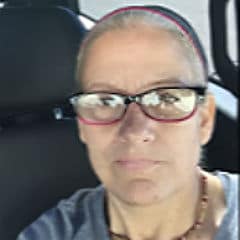 "We knew early on that we would switch from a traditional brick-and-mortar school to an online school once the kids reached high school. As it turned out, we pulled both kids out earlier than expected. There was a bully situation and the traditional elementary school would no longer work with us on the frequent absences.
Both of my students are elite athletes and they train many hours during the week. They both travel with their teams for sports and for training on a regular basis. As their schedules became more demanding, their classroom became the car, bus, airplane, hotel room, gym, training center, locker, and rink. At first, I homeschooled my students, which was successful, but as they got older, they needed more academic structure. We tried another virtual school, but it didn't provide the individualized attention my students needed. Finally we switched to ColoCA, and we are so happy we did!

"The surprise for us was the investment the teachers put into my students' lives and academic success. I can honestly say the teachers care about my kids!"
— Michelle
The flexible scheduling and workload at ColoCA has really worked well for us. The kids can do schoolwork anytime during the day, or on weekends when necessary. In addition, the ColoCA program is NCAA approved. That means both my children keep their eligibility for college sports scholarships.
I love it when my students are home and we can "learn" together. They enjoy participating in the interactive LiveLesson® sessions. The classes are fun and give the kids the feeling they are part of a community. They love discussing school subjects—and we have more things to talk about at the dinner table or in the car. Also, when they are on the road with their teams, it gives us more reasons to connect, and I don't have to worry about them falling behind on their schoolwork.
The surprise benefit is the ColoCA teachers! The teachers are always available whenever my students or I have any questions, and we regularly communicate by email or phone calls whenever there is a concern. We have had teachers reach out and schedule time to talk through a thesis, help write parts of a research paper, or just call for a "check-in" while my student was on the road with his team, gently reminding him to do schoolwork while he was on the road. The interaction between students, teachers, and parents has been a great asset. The teachers care about my kids and are very invested in their academic success!
Also, I believe the ColoCA academic program is more rigorous than the other virtual school program we started. I know the program is working for my children because they are working hard and want to succeed. Both are A–B students even with all the travel and hours invested in training. The kids are learning not only concepts but also how to think on their own. I know the program is not easy. They must think and respond to discussions and essays and make hands-on models in almost every class. However, they have learned to manage and manipulate schedules to accomplish their dreams as athletes and to excel in academics. ColoCA is the reason they are successful in both areas!"