National Heart Month: How to Raise Heart-Healthy Kids
by Beth Werrell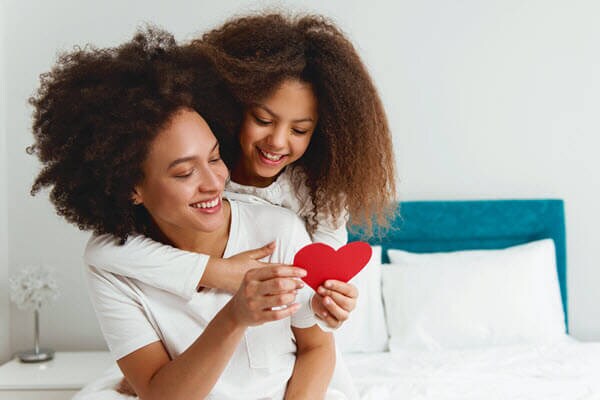 National Heart Month is a great opportunity to teach children about healthy habits and taking care of their hearts.
In February 2016, Georgia teen Claire Crawford was playing in a high school volleyball game when cardiac arrest sent her tumbling to the hard gym floor. Claire later told reporters that before the attack, "[I] had pain down my left arm, and my heart felt like it was working really hard, but I just assumed that I was out of shape."
Fast-reacting rescuers were able to save Claire's life using CPR and a defibrillator. The teen underwent treatment at Children's Healthcare of Atlanta for three heart blockages that had caused her heart to slip into a life-threatening irregular rhythm.
Claire's story went viral after Children's Healthcare of Atlanta shared video of her collapse and rescue. Today, two years after the terrifying event, it reminds us that it's never too early to start protecting your heart.
What is heart disease?
According to the Centers for Disease Control, more than 610,000 people die of heart disease in America each year, making it the leading cause of death in the United States. Heart disease is an umbrella term for a wide range of medical conditions that affect the heart. These conditions include congenital heart defects as well as coronary artery disease.
The term "heart disease" is often used interchangeably with "cardiovascular disease," which entails conditions that can lead to chest pains, heart attacks, and strokes.
Behavioral risks factors that contribute to heart disease include unhealthy diet, stress, physical inactivity, and tobacco use. People who have diabetes and/or are obese or have high cholesterol and/or high blood pressure are at a higher risk for heart disease. Some genetic conditions can also increase the risk of heart disease regardless of age or diet.
The good news is that many kinds of heart disease are preventable and/or treatable through healthy lifestyle choices, and National Heart Month is a great time to teach your child some heart-healthy habits.
Raising a heart-healthy kid
Stop smoking before it starts
Nine out of 10 smokers first try smoking by the time they're 18 years old, and the rising popularity of e-cigarettes among teens and middle school students means parents should have an age-appropriate conversation with children about the dangers of smoking sooner rather than later.
Make healthy eating a priority
Try to introduce your children to as many healthy foods as possible, because chances are that they're not going to like all of them. Harvard Health Publishing, the media and publishing division of Harvard Medical School, also suggests that you stick to set mealtimes, limit snacking, keep junk food out of the house, eat family dinners, and shop and cook with your kids.
Encourage physical activity
The American Heart Association recommends 60 minutes of moderate to vigorous physical activity for children ages 6 to 17 every day.
Encourage your children to make physical activity a part of their daily lives by signing them up for a local sports league or classes (dance, swimming, karate, etc.) and/or volunteering activities that require running around (e.g., coaching and the American Heart Challenge).
Additional Tips
Remember that sports and physical activity should be fun and that your child may need to try a couple of different activities before she finds the one for her.
Physical activity doesn't have to be structured—running around the playground is great exercise.
Limit sedentary activities such as watching TV and playing video games.
Do activities as a family, such as hiking and playing in the park together.
Stress management
As a parent, you can't protect your children from all of life's stressors, but you can teach them how to manage stress.
Additional Tips
Don't overschedule your child. Make time for free time.
Equip your child with healthy physical and mental coping mechanisms (physical activities, breathing exercises, etc.) to help him or her deal with failure, disappointments, and stressful situations.
Make mindfulness part of your child's day. Author Annaka Harris has several mindfulness exercises for children on her website.
Healthy hearts for life
Remember that you are the best person to model healthy lifestyle choices for your child.
If you smoke, quit. If you spend too much time on the couch, start an exercise routine. Eat the same heart-healthy food you feed your children. Schedule annual checkups with your family doctor, and, most of all, don't forget to think about your heart when you think about your health.
To learn how you can be more involved in your children's education with more opportunities to help them learn about good habits, visit the website for Connections Academy online public school. Or to learn about online private school, visit Pearson Online Academy 's website.
Resources
Centers for Disease Control and Prevention | Heart Disease: It Can Happen at Any Age
Related Posts