Baby Animals Printable Memory Game
by Beth Werrell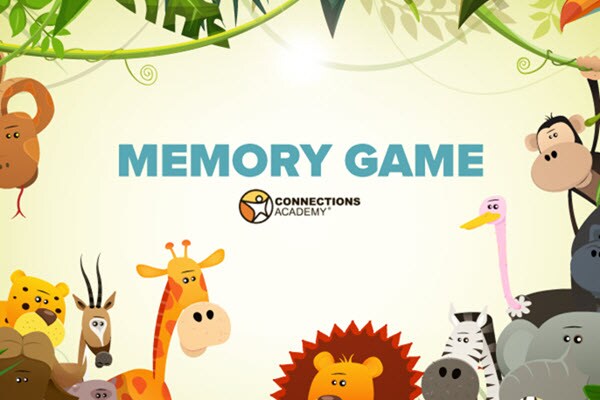 Free memory games for kids are a great way for parents to instruct children on various subjects. At a glance, memory games may seem like they are just for fun, but in fact they are a powerful strategy for preparing your children to train their brains—like homework in disguise!
This free memory game for kids, appropriate for preschool and elementary school students, helps them learn what to call animals and their babies. Playing this game also gives early readers the opportunity to practice reading and sounding out unfamiliar words. With multiple ways to process the information, this approach will enable your children to become very involved in learning animal names. You may be surprised by how quickly it works.
Although many free memory games for kids seem useful only for short-term memory, this memory game for kids will also help improve long-term memory. The baby animals preschool theme gets children excited to learn about the animals they may see outside or on television and their respective names. Cards feature both the adult and baby names so children can learn and build upon specific animal vocabulary.
Your children can decorate the memory card game with crayons or colored pencils to be even more interactive in their learning experience, which helps them to retain the information better. After all, we all learn better when we are having fun, because it helps make a positive, memorable experience.
Memory games also allow room for children to improve. As they learn, your kids are bound to make some mistakes along the way, but mistakes will help your child remember the correct answer for the next time! This will also help children remember the animals' names for the long term.
When using this baby animals preschool theme deck of memory cards, it is important to note that information is best learned over a period of time rather than all at once. Educational research has proven that studying for several minutes per day over the course of a couple of weeks is more effective than studying for one day for hours on end. This is because it gives your child time to learn without becoming overwhelmed by all the information or any losses of information he or she may incur.
If you enjoy this activity, try using the memory game approach for other learning topics, too. When helping your children learn, just keep in mind that a fun approach will always work best and that practice makes perfect!
Download the free memory game.
You can find additional fun learning activities on our Resources Hub. If you're interested in becoming more involved in your child's education, explore the opportunities provided by online public school with Connections Academy or through Pearson Online Academy online private school.
Related Posts