How to Know If Your Child Is Ready for a Cell Phone
by Beth Werrell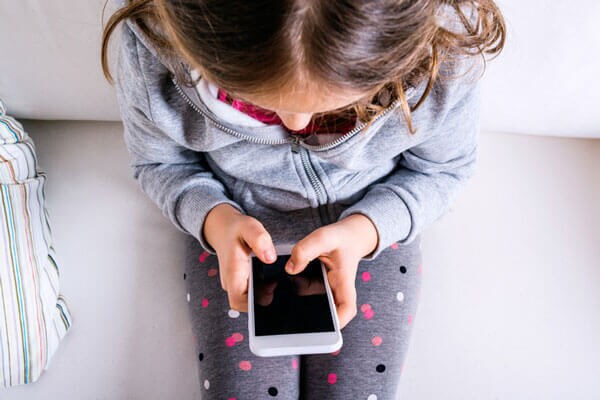 If your child doesn't already have a cell phone, it's just a matter of time before the begging begins. You will be told that everyone else has one, that it will help you stay in touch with your child, and that it is even needed to complete schoolwork. All or some of those things will probably be true.
But how do you determine the correct age at which your child should receive a cell phone? Should it be a smartphone or an old-fashioned flip phone? And what kind of rules should be imposed if you do make the leap?
Experts say there is not a magical age at which a child is ready for the responsibility of a phone. But there are guideposts parents can use to help make the decision.
"Look for the developmental signs," Lori Evans, director of training in psychology at the New York University Child Study Center, told WebMD. "Does your child lose his belongings? Is he generally a responsible kid? Can you trust him? Will he understand how to use the phone safely? The rate at which kids mature varies—it will even be different among siblings.
Common Sense Media, the site many parents check before allowing a child to view a movie or video game, has a list of questions for parents to ask themselves before deciding whether to give a child a phone. They include:
Do your kids tend to lose things, such as backpacks or homework folders? If so, expect that they might lose an (expensive!) phone, too.
Do your kids need to be in touch for safety reasons?
Would having easy access to friends benefit them for social reasons?
If you've decided that your child could benefit from a phone but you're not sure he's ready for a smartphone, consider buying a simple flip phone instead. Not only are these significantly less expensive, but also they generally don't have internet access or any of the apps, like Snapchat, that make parents nervous. But the flip phones still allow your child to make calls and send and receive texts. If you think this might be a good option, check out this list of recommended flip phones by fatherly.com.
If you've decided your child is old enough for a smartphone, such as an iPhone or a Galaxy, it will serve you well to agree to a list of rules with your child. One mother's cell phone "contract" with her child went viral as many others followed her lead.
Some of the items in her contract included these points:
Hand the phone to one of your parents promptly at 7:30 every school night and every weekend night at 9:00. It will be shut off for the night and turned on again at 7:30 a.m.
Do not use this technology to lie to, fool, or deceive another human being. Do not involve yourself in conversations that are hurtful to others.
Don't take a zillion pictures and videos. There is no need to document everything. Live your experiences. They will be stored in your memory for eternity.
The cell phone trade association CTIA also has a list of suggested "family rules" that is available for download.
Once a child has a cell phone, parents will also need to decide if they will require the child to share her password, let her download any app she wants, and keep the phone in her room overnight. There are also apps parents can put on their children's phones to track their location, turn the phone off remotely, and even monitor every click the child makes. Keeping close tabs on the kids can make parents feel better and more in control, but some experts warn that it erodes trust and doesn't teach self-sufficiency.
The American Academy of Pediatrics warns that children should not be exposed to excessive cell phone radiation and recommends that kids text rather than use their device as an actual phone—or use a headset when talking.
And here's food for thought: one of the most prolific users and creators of technology, Bill Gates, says his own children were not allowed to have smartphones until they were fourteen years old. We hope this information helps you make a thoughtful and informed decision that's right for your family.
Related Posts