Four Keys to Being a Great Learning Coach
by Beth Werrell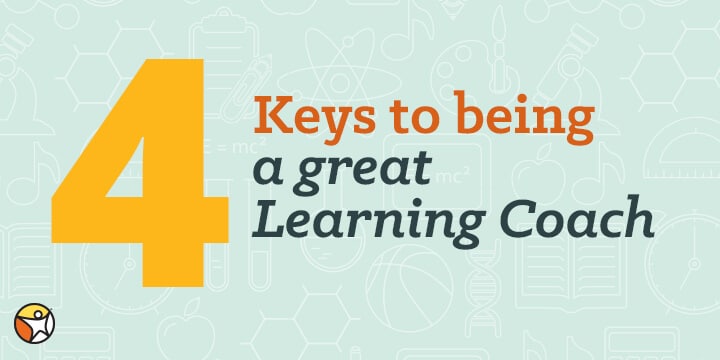 Don't you just love when a friend calls you for a favor?
A friend called just as I was getting ready to dive into a warm bag of homemade microwave popcorn (...but that's another story). She wanted to know if it was easy to use a virtual school. My friend knows that I've been a Learning Coach for my kids in Connections Academy for a few years, but she never thought it would be something that she could do. We talked for a couple of hours and the conversation continued to come back to concerns she had about organizing and whether she knew enough about math and writing to be able to give her kids everything that they needed.
I love these phone calls. It gives me an opportunity to reflect back on choices I've made and share the successes and mistakes I've made along the way. My mind was racing with things I wanted to share with her. After several years of using virtual education as both a homeschooler and in a virtual public charter school, I have learned that there are a few basic keys that have helped me to make this a great experience for my family.
1) Focus on the big picture - It's easy to get caught up in all of the day to day juggling of details to support your student. At the start of each school year, write down the reasons why you have chosen virtual education and use these as a reminder about what is important to you when extraneous details cause you to question your decision. Remain firm in the direction you've chosen in order to accomplish what is important for your family.
2) Persistence - Virtual schools provide structure so that you can support your student successfully. Set educational goals for your children and be persistent in working together with the school to reach them. A high quality virtual school program will help you to define these goals and ensure that they are attainable.
3) Dedication - Giving the best to our children from the day they are born is a priority for every parent. That's equally true when coaching your child in a virtual school environment. You must dedicate yourself, time and resources to their academic and emotional needs first and foremost. During, our first year with Connections Academy, I made a note to myself and taped it to my computer. It simply said, "Quitting is not an option".
4) Adaptability - Last, but one of the most important qualities needed, is the talent of being adaptable. The very act of learning implies that change will happen, so be ready to adjust as needed. Even in a structured environment you have options. Learn about all the tools your school provides and how to use them to meet the changing needs of your child.
Every single day I find myself returning to these key points. I explained that there are days when it would be so much easier to curl up with a cup of tea and a good book than reminding my daughter to quit procrastinating and shared all of the things I remind myself of that keep me focused, persistent, dedicated and thinking outside the box.
Even though the school year is underway, she decided to enroll! I hope I was able to answer most of her questions. Change is always a little scary, and I really tried to anticipate most of the situations that she was worried would arise. Should I tell her...hmmm...maybe that will worry her more <smile>.
What do you share about your virtual schooling experiences when friends call?
Related Posts