A Long List of Science Projects to Try This Summer
by Beth Werrell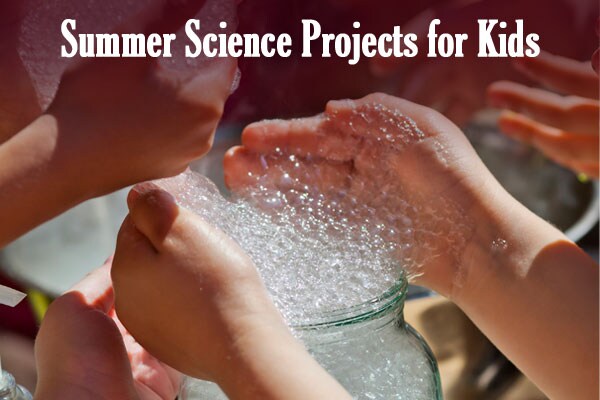 Does your student love science? It's a fascinating subject with countless learning opportunities. From science experiments you can conduct using materials in your home, to interesting research that applies to everyday life, science is all around us. Why not take advantage of it this summer?
Over the years, Connections Academy® has posted many science-themed blogs and instructographics, and we've noticed how well-liked they tend to be. Below, we've compiled a list of some of our most popular science activities. Pick one to try with your family this summer!
Kitchen Science for Kids: Making a Battery Out of a Lemon
It's fun for kids to be able to see with their own eyes how a simple circuit can carry enough electricity to power a small lightbulb. This simple experiment is inexpensive and easy to do at home, and it's a great introduction to the power of electricity. As your kids get older, there are plenty of ways to add onto this do-it-yourself activity, such as making multiple circuits or developing a switch that can power your lightbulb on and off.
Give this simple kitchen science experiment a try.
Experiment with Musical Water Glasses
Did you know that sound travels about four to five times faster in water than in air? That means water can affect the speed at which the sound waves are traveling and vibrating.
Although this activity is simple, it's a great way to exercise both your student's science skills and musical abilities. There's even a way to incorporate a quick math lesson. Because this activity can teach many different lessons, you can easily adapt it for different age groups.
Try this science experiment—turn regular water glasses into musical instruments now!
Create Your Own Garden in a Shoe
Gardening is a summer activity the whole family can participate in. It's also a great way to introduce your child to sustainable gardening practices that benefit the environment. In this fun activity, learn how to grow plants out of an old shoe using the best type of soil for the plants.
Build a DIY Soda Bottle Composter
Composting (nature's method of recycling decomposed organic materials) is essential for the environment. It's not just adults who can positively impact the environment through smart activities like composting—kids can take an active role, too!
Keep the Science Learning Going All Summer
Of all the science experiments and activities we've ever posted, which have been your favorite? Have you tried any with your child that you especially enjoyed? We'd love to hear. Share with us in the comments below!
Or if you are considering enrolling your child in online education, learn more about Connections Academy–supported online public schools today.
Related Posts