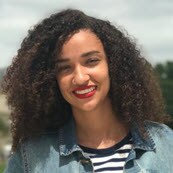 Why I Became a Teacher
When I was in college, I worked with kids at the Child Development Center on campus and realized I had a passion for teaching. After passing my teaching exam, I moved back to my hometown where I taught at the high school I graduated from. Working in the community I was raised in alongside the teachers who taught me increased my love for teaching even more. The teachers and coaches I had growing up really inspired me to make teaching a lifelong career.
What I love most about teaching students online is being able to connect with them one-on-one. This enables me to support students individually, and in a way I never really could in a brick-and-mortar classroom.
The Online Experience at Lowcountry Connections Academy
What Families Considering This School Should Keep in Mind
My Interests