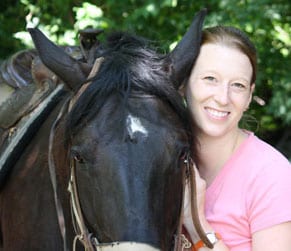 'When I began researching virtual schools and found Ohio Connections Academy, I felt it was a perfect meld of the things I wanted in a school for my daughters. I wanted a personalized experience and high academic standards, as well as flexibility. My oldest daughter began kindergarten at OCA in 2004, and I now also have my younger daughter enrolled. Both my daughters are doing very well academically.
Ohio Connections Academy has a progressive curriculum that includes up-to-date textbooks, workbooks, and lab supplies. They have Gifted and Talented courses available for advanced students, as well as courses for those who need remediation. Computers are used in learning, but the mainstay of my students' learning comes from the interaction between me, as their Learning Coach, and them. Not to be minimized is the link between the teachers and the students. The teachers are caring, easy to work with, and eager to help. If you are experiencing any difficulty, they are happy to assist in whatever way they can.

I highly recommend Connections Academy. I have been with them for six years and hope to continue through graduation. I truly appreciate that Ohio Connections Academy continually strives to improve the program for all involved parties. They listen to the parents and hear our concerns and feedback. They truly want your student to be fulfilled and have a good experience. With this winning combination, I feel confident that my daughters will have a successful education.

— Cyndi
There are many opportunities for enrichment, both from within the lessons themselves and from the experiences you include yourself. For instance, our family takes educational field trips during the school year, which we all love very much. Last year we went to Colonial Williamsburg for a week, and this year we went to Washington, D.C. We also planned to go to Yellowstone. If our daughters were enrolled in traditional school, it would have been difficult to do this, but our family benefits from the flexibility of the program.'