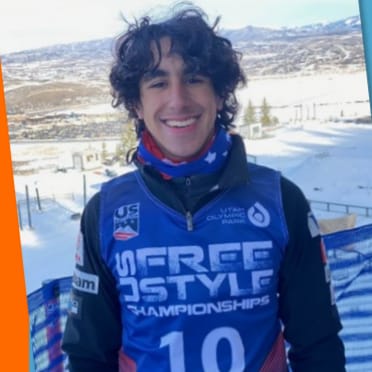 Ashton has been skiing since he was able to walk. At the age of 10, he took his love for skiing and mid-air flipping, and began aerial ski-jump training at the Mont Chalet Aerial Freestyle Training Center in Chesterland, Ohio, under the 40-year veteran coach Bill Harris. Ashton's passion for the sport over the last five years has resulted in his rise to be among the nation's top aerial ski jumpers with dreams of one day competing in the 2026 Olympics.

Why I Chose Ohio Connections Academy
In order to compete at the highest level possible, Ashton had to move to Park City, Utah, to train at the U.S. Olympic facility. I found that Ohio Connections Academy could keep him challenged and engaged academically while he can stay on top of his training.

My Online School Experience
Ashton would not be able to train at this level without Ohio Connections Academy. While his mother and I appreciate the ability for us to monitor his work and make sure he's staying on track, we discovered the more he's been with Ohio Connections Academy, the better he's learned to manage his time.

At the age of 16, Ashton was competing against Olympic athletes and individuals who were much older. He recently finished 6th place in the North American Cup and placed 8th in the National Championship.
Ashton has a pure love for aerial ski jumping and appreciates the network of coaches that have helped him achieve his goals thus far. He looks forward to learning more skills and competing on the World Cup Tour and joining the U.S. Ski Team.